Real Estate Agents: The Time To Create A Mobile App Is Now!
Are you in real estate?
Looking to grow your firm and attract new customers, while offering exclusive perks to your loyal clients?
A mobile app is definitely the answer.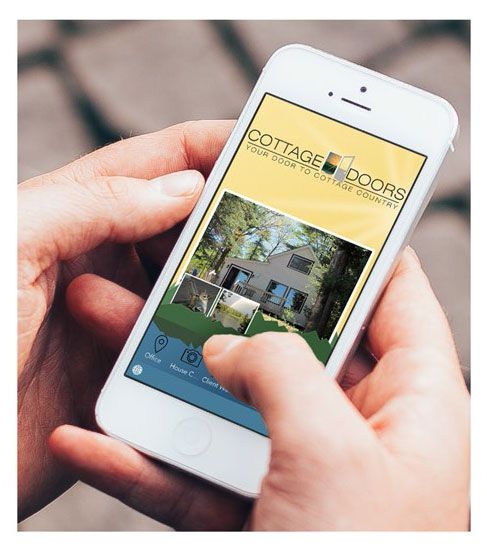 There are many perks to having a mobile app for those in real estate. For starters, having a mobile app can greatly improve customer service and communications for your business. Your phone number, address and email will be right at the fingertips of interested clients, and they'll be able to reach you at the touch of a button. Realtors need to be easily accessible, and with a mobile app, you're always right there.
With younger clients looking to get into the housing market, you'll want to evolve your business to cater to them. Younger customers are more likely to use smart phones and utilize mobile apps. Having this marketing tool is a strategy that will really help you bring in young business and stay relevant to the ever changing market.
Mobile apps have a wide variety of handy tools and easy to use features that your clients will find beneficial. These include loan calculators, which can help you calculate mortgage payment costs no matter where you are, and so clients can review this information privately without scheduling a meeting.
You can also enable push notifications, which will alert clients as they travel to certain areas about local real estate they may be interested in. You can choose any location, and send all sorts of messages, including reminders, promotions, incentives, and more.
All these cool app features will help you retain your existing clients, but an app can also help you attract new ones. Simply by having an app in the app store for Android, iPhone, etc, you will be making your business more visible and available to potential clients. You'll have a distinct advantage over other real estate firms that do not offer mobile apps.
If you're in real estate, you should get a mobile app. Even if your app generates just one lead in a year's time, it will pay for itself forever! Check out our CNetMarketing business Apps today, and watch your business grow.
About us and this blog
We are a full service agency that deliver compelling digital marketing solution. Our winning solutions and experience helps to deliver great results across several key areas.