Why Your Restaurant Needs a Mobile App
Let's be honest, we've all been that situation, a quiet room just before lunch and your stomach decides now is the opportune time to let you know it's hungry with a low, heavy grumble. You try to play it off, fingers crossed that not everyone in the room heard.
Given it's 2015, you'll probably pull out your phone to avoid the awkward grumble and aimlessly search for a way to curb your hunger. Hopefully there's an app for that — or at least there should be.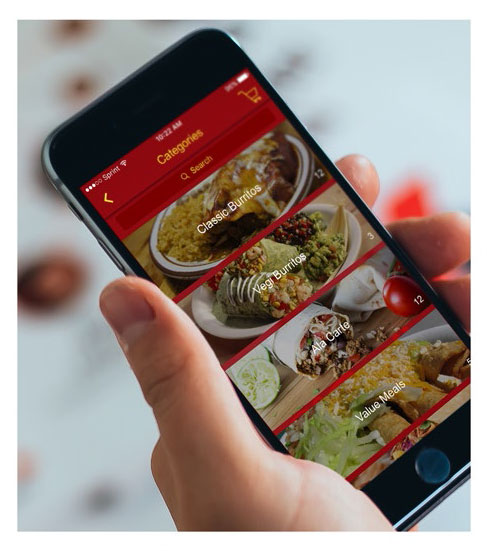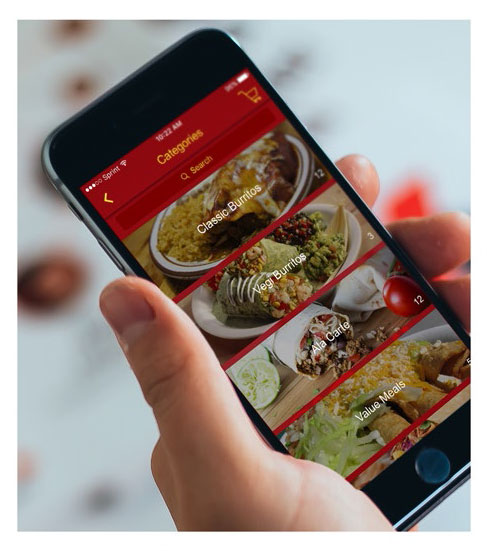 A mobile app for a restaurant can help in the hunger games (pun intended). Not only will it provide an outlet for you to connect with customer and grow marketing channels, it also calls for customer retention, the ability to book more reservations, and much more. For restaurants in particular, mobile apps offer a ton of awesome feature to boost business in a cost-effective manner.
Let's dive into our favorite features:
LOYALTY PROGRAM
Go ahead, throw away those punch cards and pull out your mobile device when making a purchase (i.e. buy four cups of coffee, get one free). Businesses and customers alike will no longer need to track things manually, it's all done through the users' mobile device. Using a secret code, the business can record a purchase and once the qualifying amount is achieved, you'll know.
PUSH NOTIFICATIONS
Keep your customers up to date on all the latest news and specials your restaurant is having, and with ease. Simply enter in a quick update like, "Celebrating our 5-years in business this weekend! Get a free small salad with any purchase of a large pizza." These are easy, quick-hitting messages that users get notified about on their devices home screen you can conveniently send out to the masses.
GPS COUPONS
Move over guy with a sign dancing aimlessly on the street corner trying to get customers to head your way, there's a new marketing guru in town. You can offer a geo-fencing feature that will update customers within a certain area to stop on by. Users can "check-in" to the app at your location and boom, customers can receive rewards just for visiting.
MOBILE MENU
Remember that one time you had a delicious burger with bacon, avocado and an egg on a double patty from your new favorite restaurant but can't remember what it's called? Enter mobile menu feature. This allows for customers to see the menu, plus pricing, in it's entirety. Customers won't need to spend time on a phone call trying to describe food or asking how much it all costs. Now you're ready to order!
IN-APP ORDERING
Allow for customers to end the embarrassment of stomach growls and solve the issue almost immediately. In-app ordering will allow them to not only place an order that will be printed directly to the kitchen, they can also pay for their food to avoid any further public grumbles. And best of all, if you're really in a hurry, you can refer to a previous order and reorder with ease.
MOBILE RESERVATIONS
No more need to call in, spend a back-and-forth conversation with an employee about how crowded it is and see if they'll have room for your party of six in an hour. Simply open up the app, choose a desired time to be seated with your group and move along. This will allow for a much more fluid workflow from both the business and customers end.
SOCIAL MEDIA
Help the customers, help you. With a single click in the mobile app, a customer can make a referral to a social media account on Facebook, Twitter, or Instagram about their experience with your business. New business can be organically achieved through the social feeds of existing customers.
Have more questions that go beyond the app? Not a problem, just open up the contact feature within the app and give the restaurant a call with ease. Need directions to the location? Again, don't worry. The app can sync up to your mobile device and provide you with the exact directions to your destination.
When looking at the big picture of making your own app for a restaurant, it's clear that in 2015 an app has become a need rather than a added perk. Act quickly and efficiently when building your apps, separate yourself from the competitors while providing the best customer experience along the way.
All in all, have fun with it and help your customers fight the stomach grumble.
About us and this blog
We are a full service agency that deliver compelling digital marketing solution. Our winning solutions and experience helps to deliver great results across several key areas.